Everything you need to know about airport transfers in Mallorca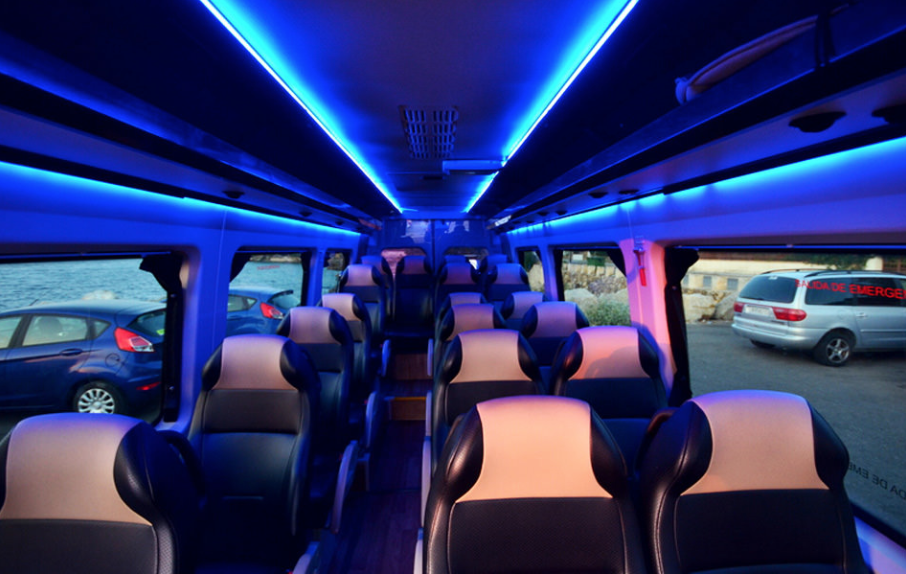 Do you need to be collected from Palma de Mallorca Airport and driven to your accommodation?
Landing in Palma airport at unsociable hours with kids in tow, or carrying heavy cycling equipment… can make the start of your holidays in Mallorca begin to feel like a hassle. But there's no need for this. Mallorca Holiday Transfers have your back, and provide a full fleet of vehicles to transport you safely to your hotel or villa on the island. And then, at the end of your trip, we will come and collect you and deliver you and your family safely back at the airport again, in time for your flight back home.
But of course each and every customer is different and has their own specific needs and requirements. Here are the questions we are asked most often. If you cannot find the answer to yours, then please contact us directly and we will make sure we do.
Can I take my bike on an airport transfer in Mallorca?
Yes. We transport bikes and all kinds of sports equipment in our airport transfers in Mallorca. Please book in advance and we can ensure we bring the most suitable vehicle.
Can you supply an invoice for my airport transfer?
Yes. We can give you an invoice for your transfer costs. Please contact our Customer Service after making your booking to request an invoice.
How do I book an airport transfer in Mallorca?
Just use the simple online booking form.
How many people can you cater for in a Mallorca airport transfer?
We have vehicles of between 7 and 55 seats and can accommodate up to 200 people at any one time.
How soon should I order an airport transfer in Mallorca?
Book early! Mallorca is a popular holiday destination, especially in the peak summer season. You are advised to book in advance, as soon as you know your travel plans, to ensure you get the right airport transfer.
I left my bag / wallet / glasses / phone / meds in the transfer vehicle, how do I get it back?
We will do everything we can to repatriate your lost luggage to your place of residence or your home address. Please contact us by phone as soon as you become aware that you are missing a piece of luggage so we can send it to you as fast as possible.
Should I tip my driver?
It's up to you! If you are happy with the airport transfer service then it is customary to tip around 5 to 10%. However, this is entirely at your discretion.
We have children travelling with us. Can we book a car seat?
Yes. We can supply car seats for most of our vehicles. Please specify how many child / baby seats you require when you book with us and we will provide all the child seats you need.
What happens if my flight is delayed?
We monitor all incoming flights for delays to ensure your driver will be waiting for you at the time of your arrival. If you have any doubts, just message or call us for reassurance.
What is my luggage allowance?
Each passenger can carry one piece of luggage of up to 25 Kg and a handbag or briefcase. Any further luggage should be notified at time of booking. There is NO EXTRA CHARGE for buggies or wheelchairs, but there is for sports equipment.
Where do I meet my driver?
At Palma de Mallorca airport your driver will be waiting for you at the arrivals gate.
In order to offer you the best service and make sure you find your driver easily, we will meet you at the glass doors at GATE A , which you will find 20 metres on the left, after the luggage belt Number 1. ( The conveyor belts go in numerical order from 1 to 18 in the main luggage collection area ). Once you have collected your luggage PLEASE ONLY EXIT the main luggage collection area through GATE A. Our driver will be waiting for you, displaying your name on a board. If there is any problem whatsoever please don't hesitate to call us on our contact telephone number.
If you are being collected from your hotel or private villa, you can expect your driver to be waiting for you at the entrance.
Will I be dropped off at my hotel or villa in Mallorca?
Yes. All our airport transfer services are door to door.
Your driver will take you directly to your address, hotel or private villa, which you gave us at the time of booking.
AUTOCARES DEVESA SL.
C/FUSTER 36 A
07460 POLLENÇA