Private wedding transfers in Majorca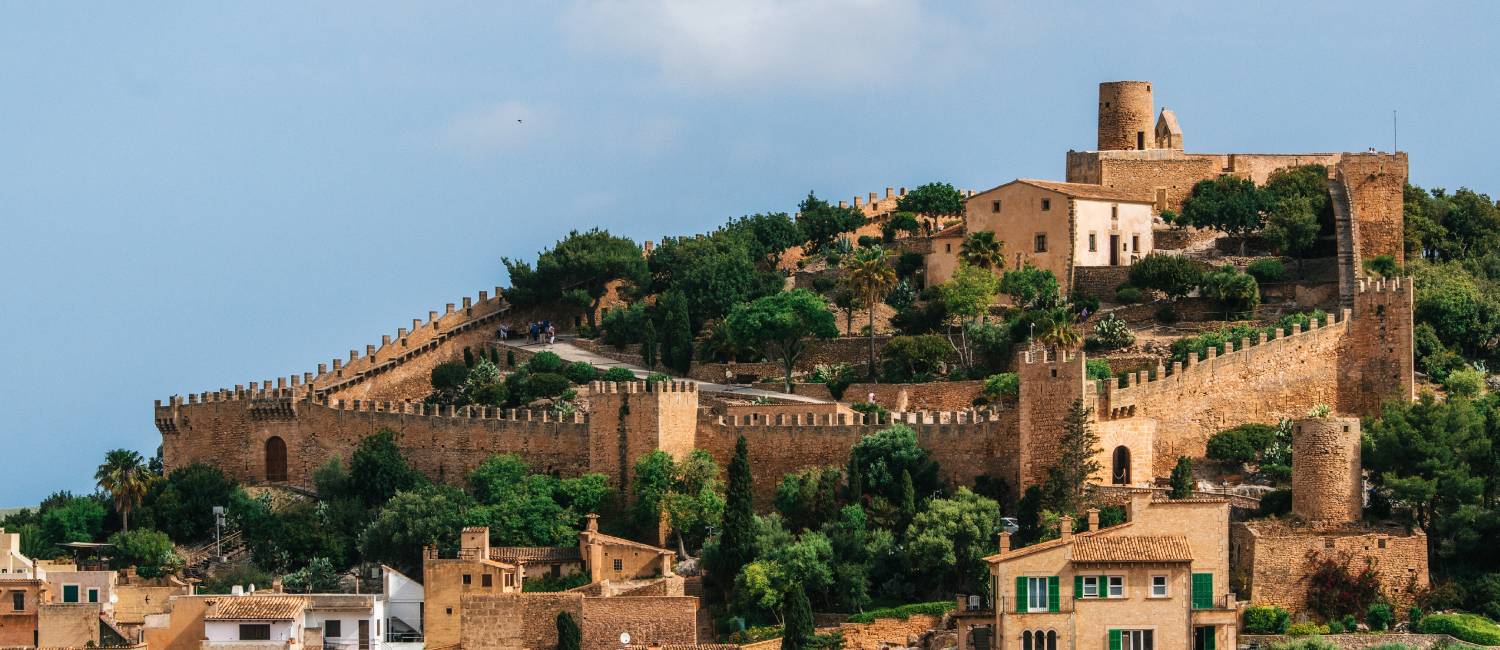 Are you planning a wedding on the beautiful Mediterranean island of Majorca?
We will drive you and your guests there!
Weddings in Mallorca
Are you planning a wedding on the beautiful Mediterranean island of Majorca?
We will drive you and your guests there!
The great thing about celebrating your wedding in Majorca is the immense range of wedding services on offer. You can get everything here on the island, from wedding planners, flowers and decor, catering and drinks, music, djs and transportation. On top of that, the island is exquisitely beautiful, in the middle of the Mediterranean, the weather is temperate and balmy and you flying all your guests, family and friends in not only affordable but a mere 2,5 hours flight!
Beach wedding venues in Majorca by private transfer
Nikki Beach
Glam beach venue on the south coast, Nikki Beach is the summer party venue on the island, host to some of the wildest parties, sure to entertain. Djs, dancers, cocktails, fire shows, you name it, the place is set practically on the sand, decor is white throughout and as a fun spot for a white wedding beach celebration in Mallorca.
Luxury hotel venues in Majorca by private transfer
Hotel Formentor
Hotel Formentor, in the north coast of Majorca, has long been the venue of weddings, celebrations and a celebrity hangout. Grace Kelly spent part of her honeymoon here, Charlie Chapplin and Marilyn Monroe have patronised it's hotel rooms. It oozes glamour and the quintessential elegance that never fades. Picture it: shaded by pine trees, on the white sand looking out over the Bay of Pollensa.
St Regis Mardavall Hotel
An established wedding venue near the glamorous Porto Portals marina, The Mardavall delivers on every level and assures you get the seascape setting, 5 star service and all the exquisite sumptuousness of a luxury wedding celebration on the Mediterranean.
Cap Rocat Boutique Hotel
A former military fortress on the Bay of Palma, Cap Rocat is now a tastefully restored, high end, luxury 5 star hotel. The setting, overlooking Palma Bay, is exceptional and its service and cuisine are highly acclaimed.
Fairytale venues in Majorca by private holiday transfer
Mallorca is rapidly becoming a highly sought after destination for lovers of all ages to celebrate their wedding. The legalities may be easier taken care of back home, but for the celebration the island offers magical, dream settings to bring family and friends together and tie the knot.
Son Marroig
The most instagrammable of all the wedding venues on the island, if you've done any online wedding venue searching at all, you have probably seen pictures of this spectacular site. Complete with white marble temple and far reaching sea views, Son Marroig is almost too good to be true. The spot is set on the former property of Archduke Louis Salvador of Austria near Deià in the Tramuntana.
S'Esglèsia Nova
Located in Son Servera, on the island's east coast, near Cala Millor, S' Esglèsia Nova is a rather unusual setting. The neo gothic church works began at the beginning of the last century but were never completed. as such there are the vaulted church walls but no roof, and the ground is covered in grass. As you can probably imagine, this makes for quite a beautiful setting for an outdoor summer wedding in Majorca.
When is the best time of year to tie the knot in Majorca?
Given its popularity, weddings are often best celebrated just on the edges of summer, in June or September, though with a bit of forward planning means you can perfectly well have your wedding bang in the middle of July or August too.
If you prefer a winter wedding, January is unusually temperate in Mallorca, enjoying what is locally known as the Calmas de Enero, the January Calms, when the sea is exceptionally good for sailing and the days are beautifully clear and sunny. October is often balmy and water temperatures can remain warm as late as November, but you do risk sudden downpours.
All summer is great too, but book early, 12 million tourists descend on the island at any given time and you risk unwanted guests at the party!
Why book a Mallorca holiday transfer with us?
Why book a Mallorca holiday transfer with us?
Well. If you don't want to drive, or feel unsure about where your hotel or villa is, or if you are travelling with lots of luggage and young children, at unsociable hours, if you don't speak Spanish and have never driven on the island before… then you may feel safer booking a driver and car.
Landing in a new country and dealing in a strange language can be a bit daunting, especially when you are tired. Our Mallorca holiday transfer drivers speak English fluently and can help and advice on anything you may require, and besides, as you are going to be driven to a previously booked destination in Mallorca, you aren't even required to speak at all.
This is your holiday after all and you want it to start the minute you land, not several hours and many wrong turnings later. You want to make your life easy and enjoy your holidays to the full, and this is why most people choose Mallorca holiday transfers.
Your personal driver will be waiting at the airport when you arrive, you don't need to worry about delays or anything at all. Whatever time you arrive, day or night, and however delayed you may be, our drivers will be waiting for you.
And at the end of the holidays…
They will do the same on your return journey, guaranteeing that you are at Palma de Mallorca airport on time for your flight home.
Mallorca holiday transfers from Palma de Mallorca.
Welcome to Mallorca with Mallorca Holiday Transfers!
AUTOCARES DEVESA SL.
C/FUSTER 36 A
07460 POLLENÇA